SDG Simulation Hubs - Video Highlights
PARTNERS AND CLIENTS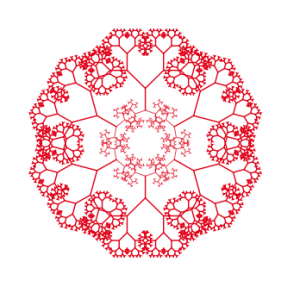 INTERNATIONAL CONSULTANCIES AND WORK
_United Nations Regional Centre, BKK, Thailand: UNESCAP (P4), UNDP, UNODC
_UN connections in Bonn, Germany: SDG Action Campaign, UNESCO, UNFCCC
_IOM, BKK, THAILAND
_ADBI, Tokyo, Japan
ACADEMIC ENGAGEMENTS - LECTURER, FACILITATOR, PROJECT MANAGER
_Imperial College London, UK
_Leuphana University, Lüneburg, Germany 
_Hamburg School of Business Administration, Germany
_Berlin School of Economics and Law, Germany
_HTW University of Applied Sciences, Berlin, Germany
_York University, Toronto, Canada
_HEC Montréal, Québec, Canada 
_Groupe Sup de Co and IDRAC, Montpellier, France
_Purdue University, West Lafayette, Indiana, United States
Céline Artal, Founder, Nexus Humani, has a combined expertise in UN sustainable development initiatives in Southeast Asia, and experiential learning in higher education in Europe and North America...
"The human development, experiential and solution-oriented perspectives of Céline Artal's ´SDG Simulation Hubs´ prepare our students to become actors of change in sustainability, to apply their knowledge to real-life situations and to craft strategic plans for concerted actions."
Prof. Dr. Maik Adomßent
Prof. Dr. Maik Adomßent, Complementary Studies Programme, Leuphana University, Lüneburg, Germany
´Céline ran two informed, intelligent, fun, stimulating, interactive and successful days of negotiations. She created an energetic and enthusiastic environment. She presented new content, highlighting real-life challenges and helped our Master´s students in developing their thinking, logic and reasoning skills.´
Karen E. Makuch, Lecturer in Environmental Law, Centre for Environmental Policy, Imperial College London, Great Britain
"I am convinced that Ms Céline Artal ́s SDG Simulation Hubs and approaches provide the education sector – and beyond – with the tools, methods and synergies to ultimately deliver sustainable development."
Prof. Dr. Sarah Jastram
Dr. Jürgen Chair of International Business Ethics and Sustainability, Dept. Strategy and Leadership, Hamburg School of Business Administration, Germany
"My students and I at HEC Montreal thoroughly enjoyed your presentations on the Human Development Index and the work of "PNUD". Not only were the presentations very informative and thought provoking but the delivery was very well done as well. We hope to have you again as a guest speaker in our International Affairs Program."
Dr. Marìa Morfìn-Gutiérrez
Maître d'enseignement en affaires internationales, HEC Montréal, Québec
"Céline is an extraordinary professional with extraordinary dedication and warm heart. Her contributions to the Women and Wealth Project have been beyond anybody's expectations, leading to the continuous engagement of a world-class volunteer foundation and the subsequent empowerment of women living with HIV. Without doubt, Céline will be a tremendous asset to any institution seeking a highly-qualified professional who brings genuine values."
Mr. Uji Kazuyuki
HIV/AIDS Practice Team, UNDP, Regional Centre in Bangkok, Thailand
"Ms Céline Artal´s Third Sector Seminar and SDG Simulations have received the highest rating among all other lectures of our programme. She has excellent empathy for the specific needs of the students and has provided us with valuable and constructive feedback for the future development of our curriculum."
Prof. Dr. Friederike Edel
HTW University of Applied Sciences, Berlin, Germany
SDG SIMULATION HUBS - LATEST NEWS
_IN THE NEWS and HIGHLIGHTS!
> March 2018  -  The SDG Simulation Hubs are featured in the Learning Opportunities section of the AshokaU Newsletter!
> April 2020 - The Hubs go virtual at Leuphana University (Germany) and engage students into lively simulations, group work and presentations
> March 2021 - Nexus Humani launches its special editions focusing on art forms and food tasting for sustainable living
_INTERNATIONAL CONFERENCES AND EVENTS
> Upcoming - Lyon, France - June 2021 - Digit´Ère Day, Université de Lyon - On-line discussion and debate on the human-digital interaction in the context of a paradigm change
> November 2019 - Céline Artal will speak at the introductory round table of the INSA´s Campus Durable event in Lyon, France. Céline will also facilitate the SDG Simulation Hubs for professors, staff members and students - Focus: Water and Climate Change: Catalising Forces and Motivating Actions for Sustainable Living
> April 2019 - Session of the SDG Simulation Hubs at the Foundation for Environmental Education (Young Reporters for the Environment) - Global Meeting in Shanghai, China - Focus: Water
_NOW - SDGS IN MOVEMENT
> 2018/2019 - Céline Artal, Nexus Humani, engages in the Frauen in Bewegung project by Trinidad Martínez, Entre lineas. The project focuses on health, movement (dance, meditation, Aikido) and integration among refugee women in Hamburg, Germany. SDGs 3, 5 and 12.
_PARTNERS OF NEXUS HUMANI - SDG SIMULATION HUBS: HIGHER EDUCATION SECTOR 
LEUPHANA UNIVERSITY, LÜNEBURG, GERMANY
> Complementary Studies Programme - 2018-ongoing
> eBiNK: SDGs, Sustainable Consumption and Contemplative Practices, November 2017
> Conference Week, 28 Feb. - 2 March 2018
BERLIN SCHOOL OF ECONOMICS AND LAW/HTW UNIVERSITY OF APPLIED SCIENCES, GERMANY
> The Third Sector and the SDGs - B.A., April 2016-ongoing
HAMBURG SCHOOL OF BUSINESS ADMINISTRATION (HSBA), GERMANY
> Climate Change in the Pacific Islands - B.A., April-June 2017
> Climate change justice - Ethics and Compliance - Executive MBA, September 2017
IMPERIAL COLLEGE LONDON, GREAT BRITAIN
> Global Environmental Change and Policy  -  Focus on Negotiation, March 2018
MORE NEWS TO FOLLOW...