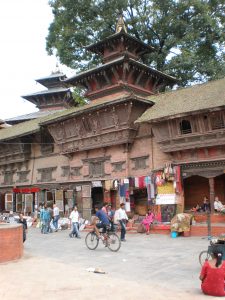 Nexus Humani is an international and transdisciplinary agency-platform that concentrates on the human development and socio-economic dimensions of sustainable development. 
Its initiatives, SDG Simulation Hubs: Generating Knowledge for Change, Cross-pollination and Organic Management, and I:rise Coaching Concept for Human Development and Resilience inform far-reaching transformational dynamics and provide the foundations for integrated and impactful action plans.
In addition to supporting SDG communication, awareness raising and implementation with its SDG Simulation Hubs initiative, Nexus Humani creates pathways, weaves networks and builds synergies in the UN, academic, business and third sector environments.
Céline Artal, Founder, has a combined expertise in UN sustainable development programmes in Southeast Asia and experiential learning in higher education in Europe and North America.